Agatized Fossil Gastropods - 3 Pieces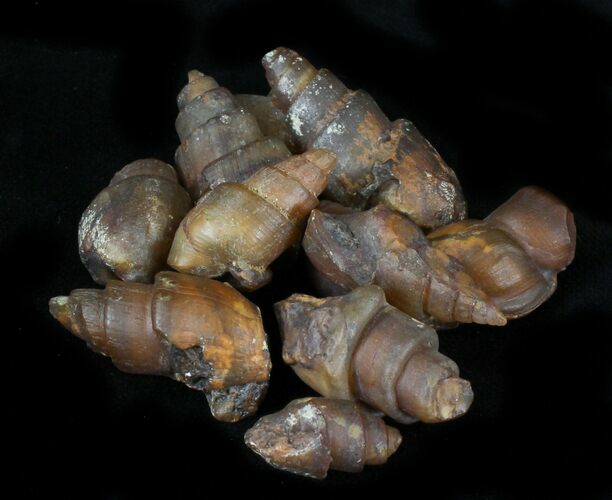 These are beautiful agate-replaced gastropod fossils. They come from near Assa, Morocco and are Eocene in age. These
fossils
range from about 3/4" to 1 1/2" in length, and many are partially translucent. They are largely complete, though many have chips, missing tips or other minor defects.
You will receive
three
agatized gastropods chosen at random from the box. An ID card will be included.
These bulk fossils are great for educational use, for art projects, or as gifts for kids.
FOSSIL TYPE
Agatized Gastopods