About FossilEra
Founded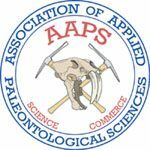 in 2013 and located in Monroe, Washington, FossilEra is the largest retailer of authentic fossil and
mineral specimens
in the world. In just the past seven years we have shipped over 90k orders, to over 40k customers in over 100 different countries. From the passionate collector to those just looking for a unique gift. We strive to provide a diverse catalog of high quality material at great prices. Just read the
reviews
from our happy customers.
The
fossils
that we sell are real and come from trusted suppliers. We also have over a decade of experience collecting, digging and preparing fossils so we are very adept at identifying fake and restored material. You can read out
Authenticity Guarantee
for more information. We only sell fossil material that is legally collected and can be legally sold. We guarantee the accuracy of our specimen listings and unlike many fossil dealers are up front about restoration work that has been done on the material we sell.
We are a member of
AAPS
, the Association of Applied Paleontological Sciences.
Founder/CEO
Matt Heaton
FossilEra is founded and run by myself. I've been a passionate collector, digger and preparitor of
trilobite fossils
for over 20 years. While my background is in technology, all of my vacation time is spent out in the middle of nowhere breaking rocks in search of my favorite ancient arthropods.
After running multiple technology startups, I decided to turn my biggest passion into a business. This business became FossilEra. Some of the material on this site is self collected, some of I sell for people I dig with and other material has been purchased wholesale from trusted suppliers.
The Story Behind FossilEra
Customer Experience Manager
Shawn Rodgers
I was born into a family obsessed with rocks and fossils. I remember polishing Thundereggs as soon as I was big enough to hold them on the polisher. My family was one of the largest importers of
Brazilian agate
and we traveled all over the US doing rock, gem, and fossil shows. That helped pass the bug along to me, and I'm doing my best to pass it on to my little ones.
I want your experience with us to be flawless, and if there's anything at all I can do to help that along, please feel free to get in touch.
Fossil & Mineral Entry Lead
Robert Pummell
I've been into rocks since I was a kid. Whether it be looking through gravel piles, picking tumbled rocks out of bins at tourist shops or being gifted rocks/crystals for birthdays and holidays, I've always found myself attracted to these incredible products of the Earth. My interest in rocks made it easy to transition into my current role at FossilEra, which is to accurately describe each specimen (fossils and minerals) in the listings that you see. I've been with FossilEra since 2016 and have taken multiple chemistry and geology courses. In addition to specimen entry and research, I fill in when necessary in other departments including packaging, photography and shipping.
My goal is to provide accurate information about our specimens for our customers, as well as to spread my love and interest in minerals and fossils onto others.
Advisor - Field Operations
Jason Cooper
Founder of Trilobites of America and co-owner of Dinosaur Corporation, Jason has decades of experience in collecting some of the finest invertebrate specimens ever found in the United States. Along with his dad, Dan Cooper and brother Ben Cooper, they've worked to open up dozens of leases over the years, and specimens found by him can be found in seen in major museums and collections throughout the world. Over the years his work has yielded dozens of new species, unknown to science. His second venture Dinosaur Corporation is currently excavating some of the premier quarries in the Morrison Formation, and unearthing many exciting new discoveries such as the most complete
Torvosaurus skeleton
yet recovered.
Media and Press
Contact
Phone: (866) 550-2013
Email:
[email protected]
FossilEra
16722 146th St SE
Suite 190
Monroe, Washington 98272
RELATED ARTICLES