Small Wire Wrapped Fossil Shark Tooth Pendants - 5 Pieces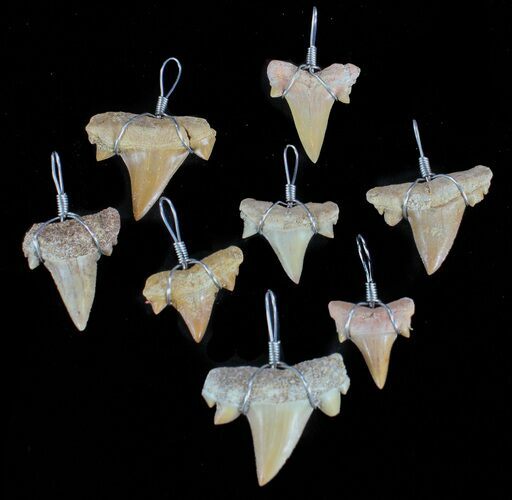 These are authentic fossil shark teeth from the Cretaceous aged phosphate deposits near Khourigba, Morocco. They have been meticulously wire wrapped to easily be made into an authentic fossil necklace of your own! They are almost all of the species of an extinct Giant Mackerel Shark.
You will receive
five
tooth pendants chosen at random from the box of Serratolamna shark teeth. They all range between 3/4 to 1 inch in length with most falling in the middle of that range. They are mostly complete, though some will have missing tips, chips, or repaired cracks.
These bulk
fossils
are great for educational use, or gifts for kids.
FOSSIL TYPE
Fossil Shark Teeth
SPECIES
Mainly Serratolamna
LOCATION
Khourigba, Morocco