Bulk Small Sea Urchin (Echinoderm) Fossils - 5 Pack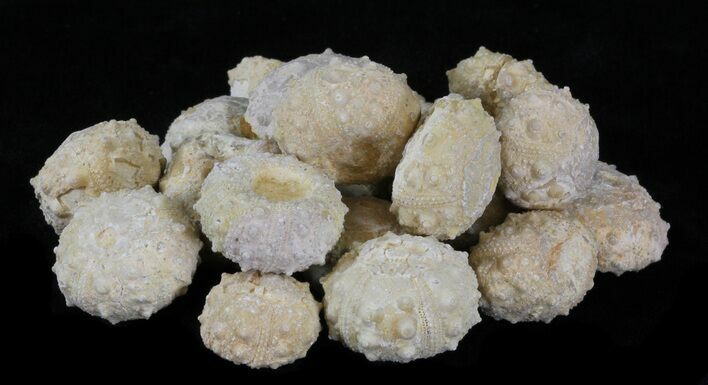 These are small fossil sea urchins (echinoderms) from Morocco. They average about 1/2 to 3/4" in width and display nice detail. They are of the species Goniopygus menardi and come from the Turoniense Formation near Talsint, Morocco. They are Late Cretaceous in age (Turonian Stage) or approximately 89-93 million years old.
You will receive
five
sea urchins chosen at random from the box.
These bulk
fossils
are great for educational use, or gifts for kids.
FOSSIL TYPE
Sea Urchin (Echinoderm)
SPECIES
Goniopygus menardi
AGE
Late Cretaceous (89-93 million years old)
LOCATION
Talsint, Morocco