3/4 to 1" Fossil Shark (Serratolamna) Teeth - 3 Pack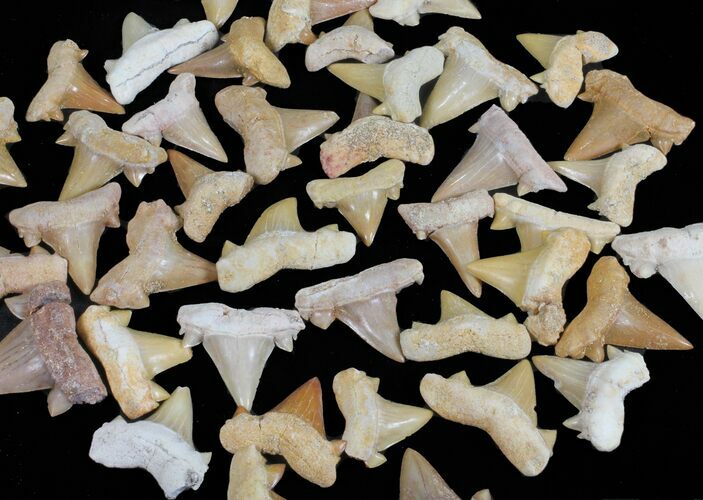 These are authentic fossil shark teeth from the Cretaceous aged phosphate deposits near Khourigba, Morocco. They are almost all of the genus Serratolamna. These fossil shark teeth are quite common in these deposits and are collected by locals as a byproduct of the massive phosphate mining operations in the area.
You will receive
three
teeth chosen at random from the box fossil shark teeth. They all range between 3/4" to 1" in length with most falling in the middle of that range. They are mostly complete, though many will have missing tips, chips, or repaired cracks. We have higher quality and larger fossil shark teeth for sale individually in our main catalog of
fossils
for sale. An ID card will be included for each specimen.
These bulk fossils are great for educational use, or gifts for kids.
SPECIES
Mostly Serratolamna
LOCATION
Khourigba, Morocco