Bulk Polished Fossil Horn Coral - 10 Pack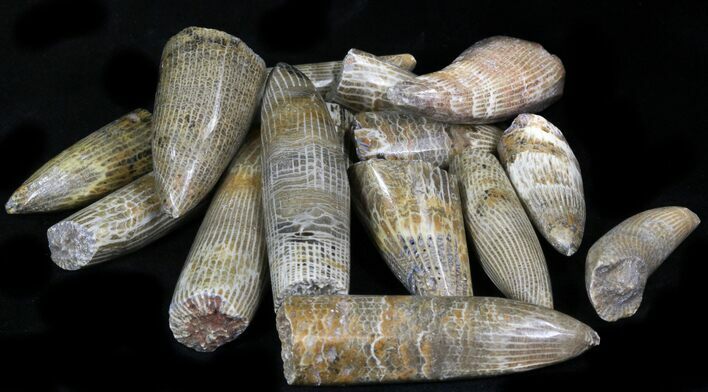 These are polished horn coral
fossils
from Western Sahara, Morocco. They range from 1 to 2" in size and are Devonian in age. These coral fossils also have lots of small details to look at. We have some larger specimens for sale individually in our Fossils For Sale section of the website.
You will receive
ten
polished horn coral pieces chosen at random from the box. An ID card will be included for each specimen.
These bulk fossils are great for educational use, or gifts for kids.
FOSSIL TYPE
Polished Horn Coral Fossil
LOCATION
Western Sahara, Morocco