Bulk Polished Amazonite - 8oz. (~ 15pc.)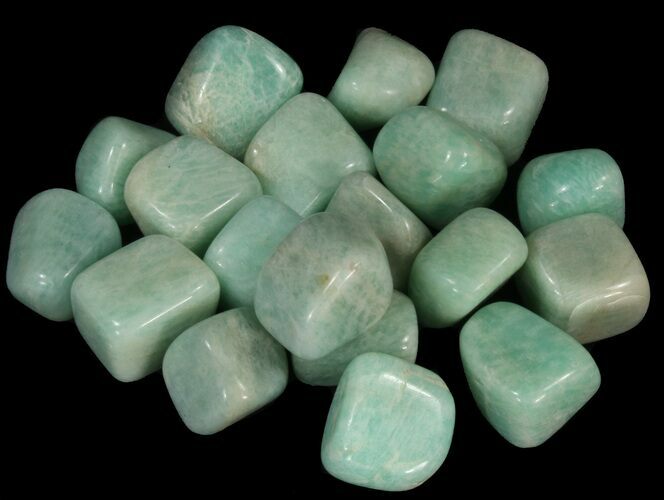 This is polished amazonite which is a variety of feldspar, usually microcline. Amazonite has a green to blue-green color. The name comes from the Amazon River, where it was thought Amazonite was originally found, though it's now thought doubtful that it occurs in the region. For years it was thought that the green color was due to copper content, but we now know that it's due to very small quantities of lead present in the mineral.

You will receive 8 ounces (approximately 15 pieces) chosen at random. The photos are representative of what the mineral looks like. These polished minerals are great for educational use or gifts for kids.
OUNCES
8 (approximately 15 pieces)