2" Polished Sodalite Worry Stone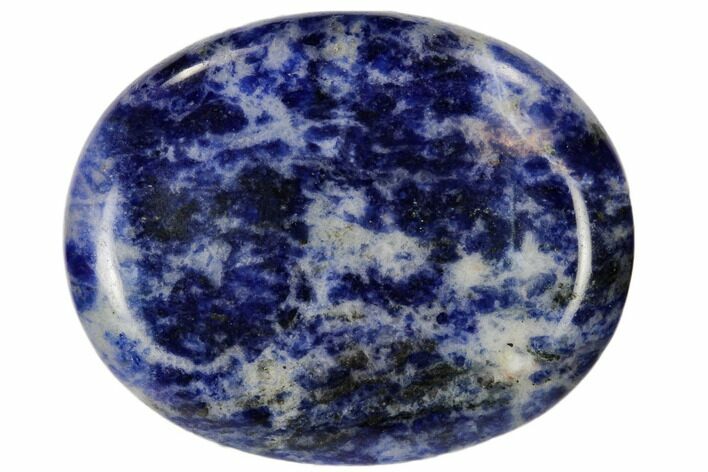 This is a 2" polished, sodalite worry stone. The pictures are representative to the stone you will receive, but there is some variation in colors and patterning.
Sodalite
is blue stone is almost invariably veined with white streaks or markings. Lapis Lazuli can appear similar to Sodalite with its intensely blue color, though it is usually associated with sparkling Pyrite, which Sodalite lacks.
Worry stones
are smooth, polished stones, usually in the shape of an oval with a thumb-sized indentation. They are often used by people for relaxation or anxiety relief purposes, the the same way as some people use a fidget spinner. Typically the worry stones are 1 1/2 to 2" across. They are may also be referred to as palm stones, thumb stone, fidget stones, etc.