Wholesale Lot: 1.8 to 2.7" Natural Chalcedony Nodules - 43 Pieces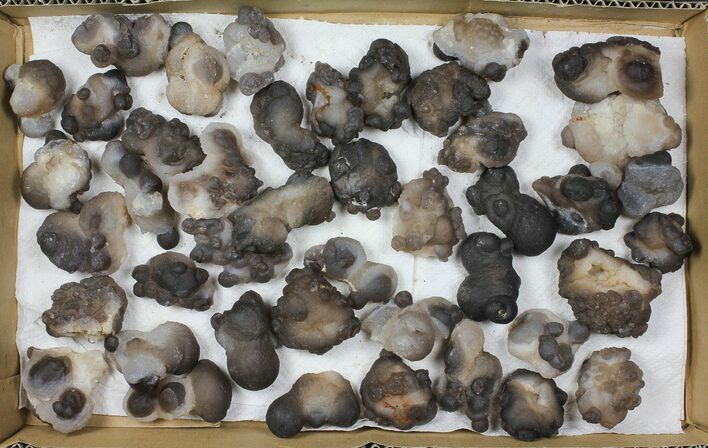 We just launched our new wholesale areas. Check out the
wholesale fossils, minerals & crystals
section for more listings. Very little of the wholesale inventory that we currently have in stock is listed on the website. If there is something specific you are looking for, or if you are looking to purchase different quantities, please contact us at
[email protected]
or
(866) 550-2013
This is a wholesale flat of natural Chalcedony nodules from Morocco. You will receive
43
nodules, all of which are pictured. The specimens in this flat range from approximately 1.8 to 2.7" wide.
Chalcedony is a cryptocrystalline form of silica, composed of very fine intergrowths of quartz and moganite.
At this wholesale price of $86, each piece comes out to $2 each and can easily retail for many times that. They're perfect for educational programs, gifts, or resale.