Bargain, 6.3" Camarasaurus Dorsal Vertebra - Colorado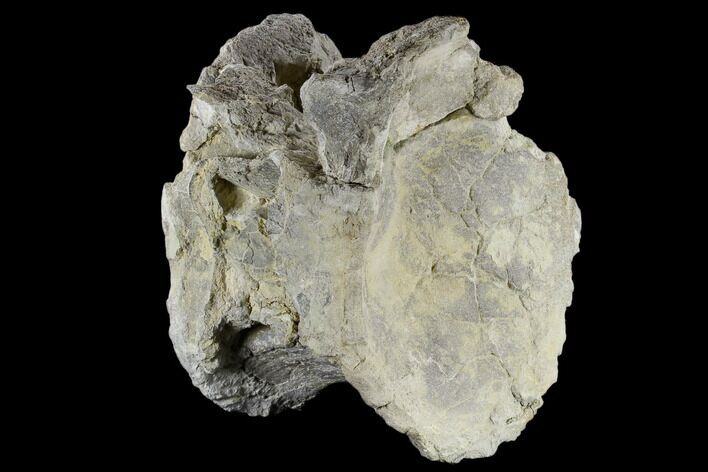 This is a 6.3" long, fossil sauropod (Camarasaurus) dorsal vertebra from the Morrison Formation near Dinosaur, Colorado. It is partially prepared with a repaired break on one side. The bone is free of the surrounding rock and in stable condition. This is a great opportunity to do your own restoration or leave it as it is.

Camasaurus is an extinct genus of large sauropod. Ranging from about 50 -75 ft (15-23m) it had a uniquely square skull. Its chisel shaped teeth indicate it probably ate coarser plants material than other sauropods like Diplodicus. Camasaurus is one of the most common sauropods found in North America.

SPECIES
Camarasaurus grandis
LOCATION
Skull Creek Quarry, Dinosaur, Colorado
FORMATION
Morrison Formation
SIZE
6.3" long, 8.6" wide, 6.6" tall