5.6" Petrified Wood Bookends - Oregon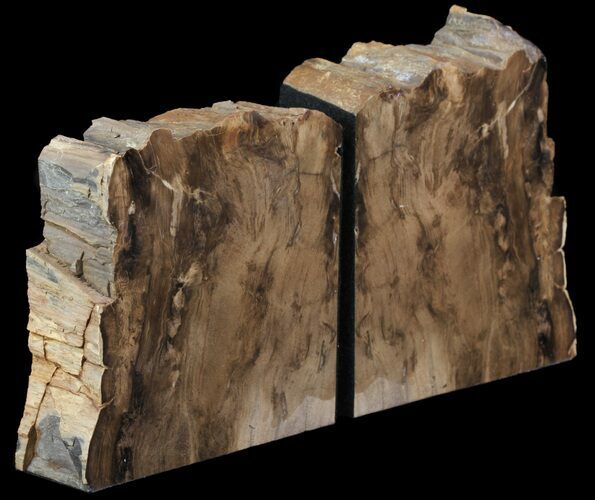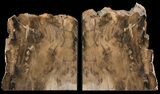 This is a pair of bookends made petrified wood collected in Oregon. The dark wood hues and growth lines are beautiful to look at. The polishing has been done locally by an expert polisher giving them a much better shine with no dull spots. The sides have been felt lined.

The pair is slightly different in size, with one petrified wood end measuring 5.6" tall, 5.4" deep and weighs about 4 1/4 lbs. The other wood end is 6.2" tall, 5.5" deep and weighs about 4 3/8 lbs. Both are 1.7" wide.
AGE
Miocene

LOCATION
McDermitt, Oregon
SIZE
5.6" tall, 5.4" deep, 1.7" wide, 8 1/2 lbs