4.8" Plesiosaur (Elasmosaurus) Dorsal Vertebrae - Kansas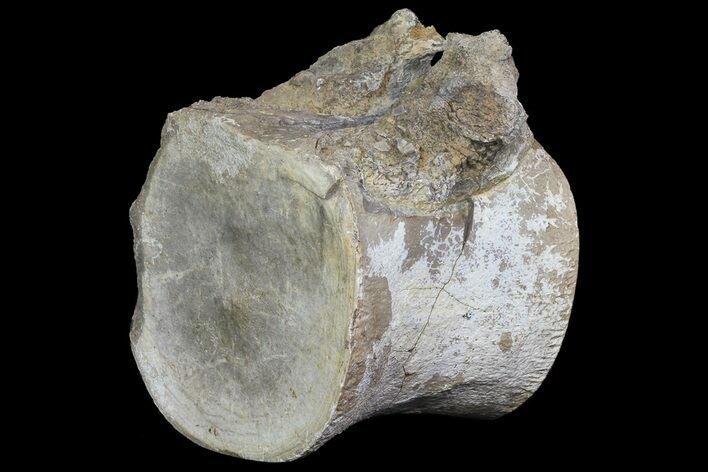 This is a HUGE, dorsal vertebrae of an Elasmosaurus from the Pierre Shale of Western Kansas. It is in excellent condition and measures 4.8" tall, 4" wide and 3.3" long. Just a few crack repairs but almost no erosion.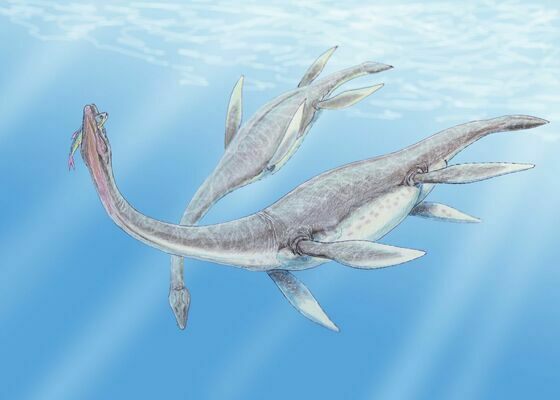 An artists reconstruction of a pair of Plesiosaur. By
Dmitry Bogdanov
Plesiosaurs where long-necked marine reptiles with four flippers that appeared in the Triassic and died out along with the dinosaurs at the end of the Cretaceous period. They reached quite larges sizes, some species as long at 17 meters, and caught slow moving prey. Plesiosaurs breathed air, and bore live young; there are indications that they were warm-blooded.
AGE
Upper Cretaceous

SIZE
4.8" tall, 4" wide, 3.3" long