This Specimen has been sold.
4.2" Round Fossil Goniatite Dish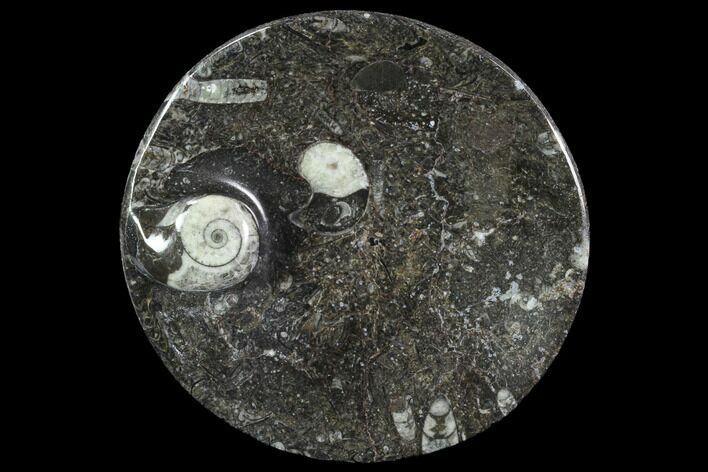 This is a round dish made out of polished rock containing 400 million year old
fossils
of Goniatites. These fossils are mined in the Atlas Mountains of Morocco. The dish is approximately 4-1/4 inches in diameter. The raised goniatite fossil has been repositioned, however both come from the same locality.
LOCATION
Atlas Mountains, Morocco
SIZE
Roughly 4-1/4" in diameter