2.5" Ichthyosaur (Platypterygius) Tooth - Russia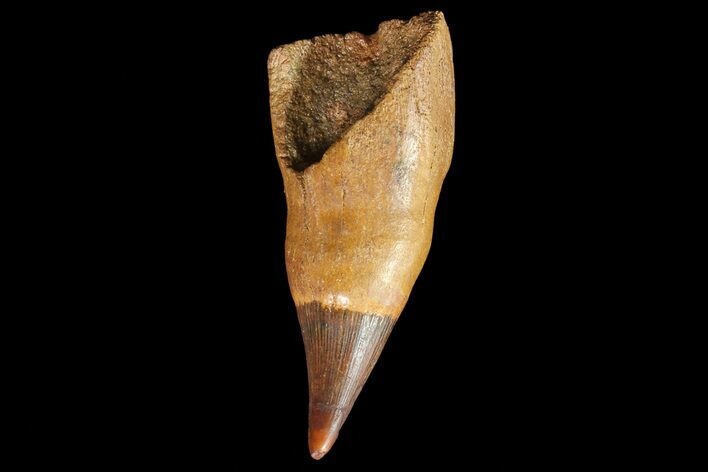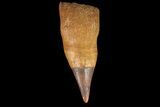 This is a 2.5" rooted tooth of a Ichthyosaur (Platypterygius) from Stary Oskol, Russia. These teeth are very unusual to see and this is one of a handful of teeth I recently acquired. There is a repair with some gap fill restoration near the tip of the tooth, and then one gap fill area on one side of the root.
Ichthyosaurs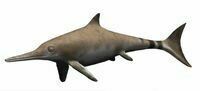 Artists reconstruction of an Ichthyosaur. Image Credit:
Nobu Tamura
(http://spinops.blogspot.com/)
("Fish Lizard") was a giant marine reptile which thrived from much of the Mesozoic era. They evolved in the mid Triassic from a group of unidentified land reptiles which transition back into the water. This line evolved in parallel to the ancestors of todays dolphins and whales, something known as convergent evolution.
LOCATION
Stary Oskol, Belgorod, Gebiet, Kursk, Russia
FORMATION
Seversk Sandstone