1.37 Inch Nanotyrannus Tooth From Montana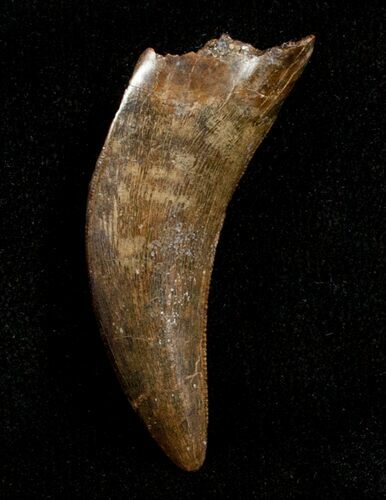 This is a Tyrannosaurid tooth from either a Nanotyrannus lancensis or a juvenile T-Rex. Though there is much debate about whether they are really the same species. It's 1.22 inches in length with good enamel preservation. The serrations are in good shape. There is a single repair near the tip of the tooth.

This tooth comes from a private dig in the Hell Creek Formation of Montana. The Hell Creek Formation represents a sub-tropical floodplain which would have been similar to coastal, modern-day Louisiana.
SPECIES
Nanotyrannus lancensis or Juvenile T-Rex
LOCATION
Powder River County, Montana
FORMATION
Hell Creek Formation