1.27 Inch Nanotyrannus Tooth From Montana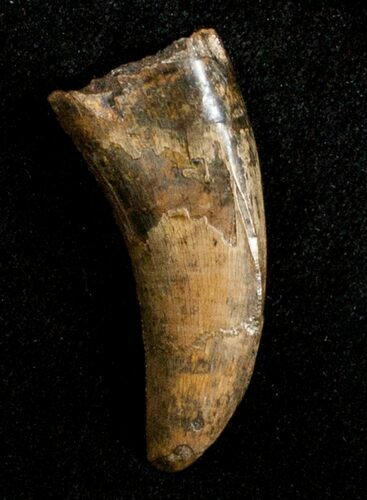 This is a Tyrannosaurid tooth from either a Nanotyrannus lancensis or a juvenile T-Rex. Though there is much debate about whether they are really the same species. It's 1.22 inches in length with good enamel preservation. The serrations are present, and the tooth is in fine shape.

This tooth comes from a private dig in the Hell Creek Formation of Montana. The Hell Creek Formation represents a sub-tropical floodplain which would have been similar to coastal, modern-day Louisiana.
SPECIES
Nanotyrannus lancensis or Juvenile T-Rex
LOCATION
Powder River County, Montana
FORMATION
Hell Creek Formation