2.1" - 2.4" Polished Blue Angelite (Anhydrite) Pocket Stone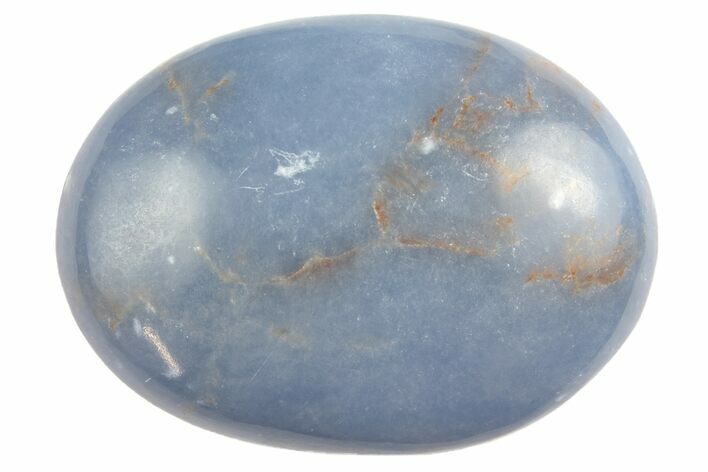 These are 2.1" - 2.4" wide, polished blue angelite (anhydrite) pocket stones. The angelite was collected from Peru.
The stone is polished into an oval shape and is rounded on all sides. Polished stones of this size and shape are generally referred to as pocket stones as they will easily fit into a pocket. The pictures are representative to the stone you will receive, but there is some variation in colors and patterning.
Angelite, or "anhydrite" is a blue to lilac-colored stone that was first documented as being found in Peru in 1987. It is often found with white specks and orange-brown inclusions within small cracks throughout the angelite.
MINERAL TYPE
Angelite (Anhydrite)
SIZE
Approximately 2.1 - 2.4" wide