1.8" Polished Blue Angelite (Anhydrite) Heart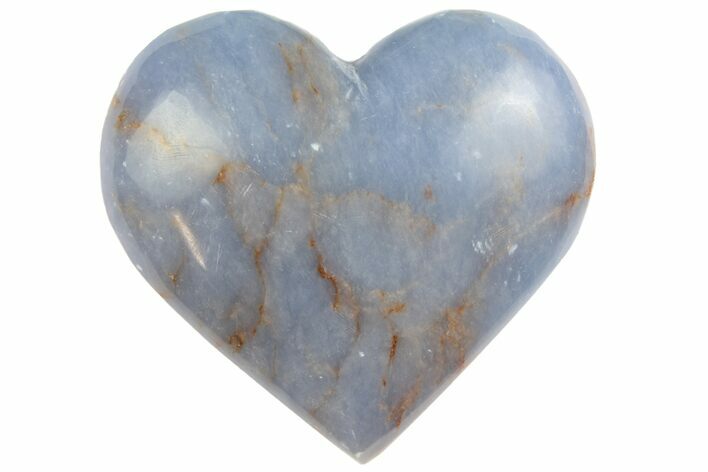 This is a 1.8" wide, polished blue angelite (anhydrite) heart. The angelite was collected from Peru.
Angelite, or "anhydrite" is a blue to lilac-colored stone that was first documented as being found in Peru in 1987. It is often found with white specks and orange-brown inclusions within small cracks throughout the angelite.
MINERAL TYPE
Angelite (Anhydrite)
SIZE
Approximately 1.8 x 1.7 x .8"