6.5" Hedenbergite Quartz With Pink, Fluorite Octohedrals - Mongolia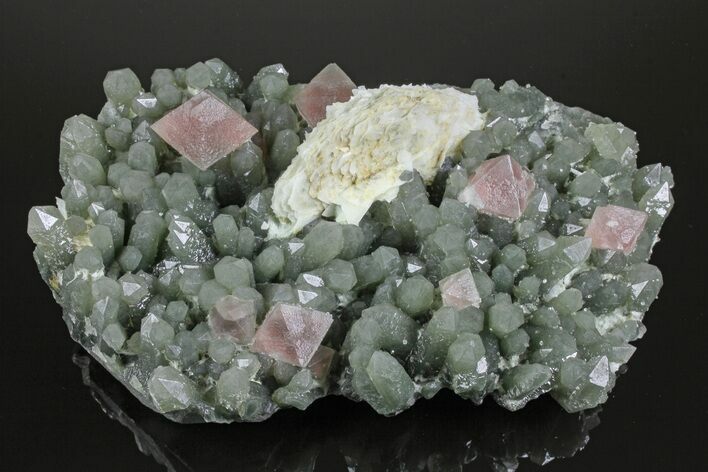 This is a phenomenal, natural association of pink octahedral fluorite crystals, calcite and green quartz, collected from the Huanggang Mines of Inner Mongolia. These pink fluorite octahedrons from Mongolia are highly sought after, and finding them in association with green quartz only adds to their value. This gorgeous specimen is in pristine condition!

The green color of the quartz can be attributed to hedenbergite inclusions within the quartz. These needle-like inclusions become apparent when looking at the crystal's termination and/or backlighting the crystals. Some of these hedenbergite needles can even be found within some of the fluorite octahedrons and throughout the sage green calcite aggregations. The inclusions within the fluorite can even be seen in some of the pictures above.

This museum quality specimen comes with an acrylic display stand.

SPECIES
Fluorite, Quartz var. Prase (Hedenbergite inclusions) & Calcite
LOCATION
Huanggang Mines, Chifeng, Inner Mongolia