Fossil Giant Sloth Claw - Extremely Well Preserved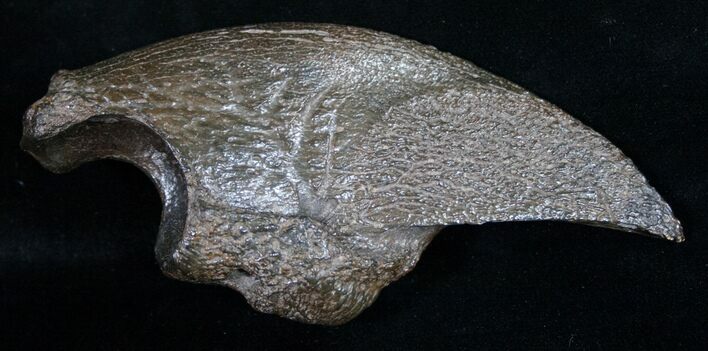 This is a exquisitely preserved, 4.65" claw of the extinct giant ground sloth Megalonyx. In fact this is probably the best preserved claw I've seen available as the vast majority are found in rivers and have significant amounts of water wear. It's complete down to a nice tip with no restoration or repair. I'll also include a knuckle bone which while it didn't come from the same individual is the correct size.

Megalonyx was a large animal reaching a height of almost 10 feet and potentially weighing over a ton. While it's been proposed that early humans were responsible for the extinction of these slow moving animals, more recent studies point to their extinction occurring earlier and was probably due to the changing climate at the time.