Mixed Indian Mineral & Crystal Flats - 54 Pieces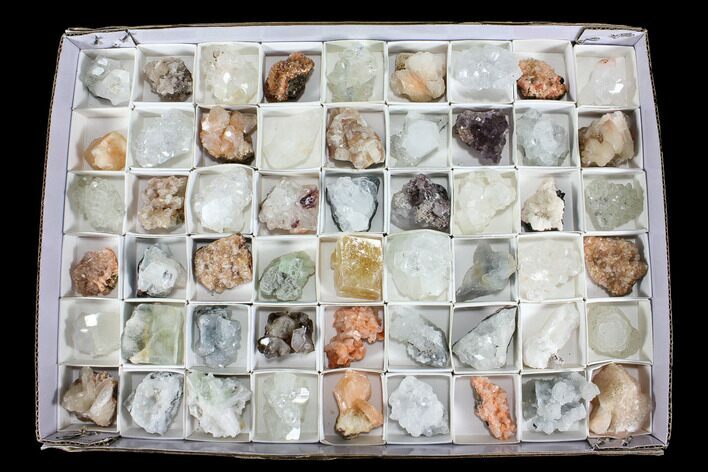 This is a flat of (54 pieces) of various minerals & crystals from Deccan Traps in Maharashtra, India. There are many different types of minerals in these flats including Apophyllite, Stilbite, Heulandite, Amethyst, Chalcedony, Calcite, and more. The individual specimens nearly all range from 1.5 to 2" wide.

The photos are representative of the flat you will receive, though you will not receive the exact flat pictured. They all have a pretty similar mixture of specimens in type, size and quality.

These are great for resale, educational purposes, or gifts.
PRODUCT
Mixed Mineral Flat
MINERALS
Apophyllite, Stilbite, Heulandite, Amethyst, Chalcedony, Calcite, etc
COLLECTED
Maharashtra, India