Green Fluorite Octahedrons - 1 KG Bag (~45 Pieces)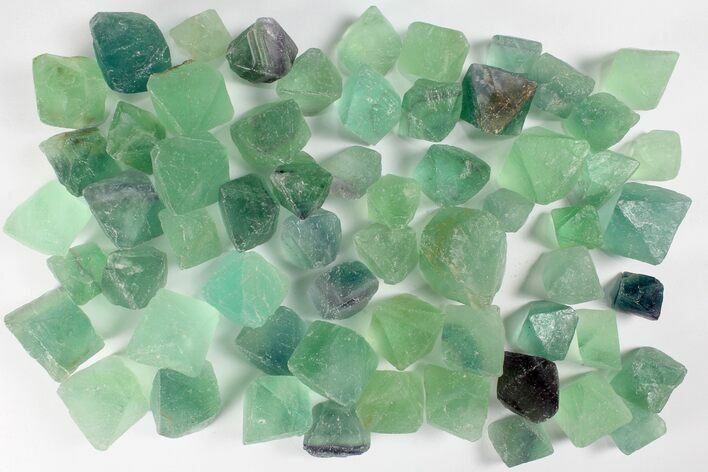 These are green octahedral fluorite crystals from Shangrao, China. They range anywhere from .8" to 1.5" wide, with most measuring about 1.2" wide. You will receive1 KGof the these fluorite crystals. The number of stones per bag can vary from 40 to 50, depending on the size of the fluorite. The photos are representative of what the specimens look like.

Fluorite naturally grows in octahedral forms, but most of the loose octahedral crystals have been cleaved by the miners along the cleavage plane of the crystal.