Bulk Small Enrolled Trilobite Fossils- 10 Pack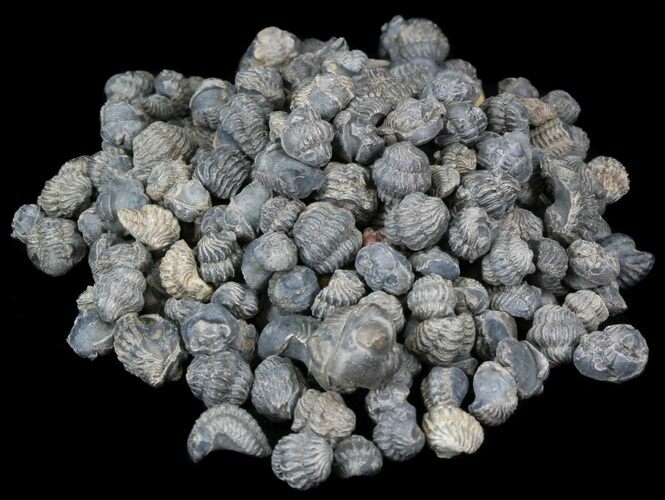 These are small, enrolled Acastoides trilobite fossil from Morocco. It's Lower-Middle Devonian in age or around 380 million years old. Trilobites enrolled for defensive purposes and are often found preserved in this posture. They average in size between 1/4" and 1/2", most of which are on the smaller end of this range.
You will receive
ten
trilobite
fossils
chosen at random from the box.
These bulk fossils are great for educational use, or gifts for kids.
FOSSIL TYPE
Trilobite (Acastoides)
AGE
Lower-Middle Devonian
SIZE
Average 1/4"-1/2" wide