Bulk Polished Zebra Jasper - 8oz. (~ 14pc.)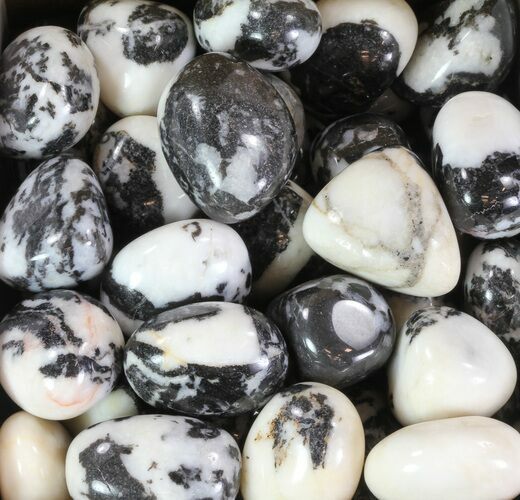 This is polished Zebra Jasper. Jasper is an opaque rock of virtually any color stemming from the mineral content of the original sediments or ash. Patterns arise during the consolidation process forming flow and depositional patterns in the original silica rich sediment or volcanic ash. The common red color is due to iron inclusions. Other colors include can yellow, brown or green in color; and rarely blue.

You will receive 8 ounces(approximately 14 pieces) chosen at random. The photos are representative of what the mineral looks like. These polished minerals are great for educational use or gifts for kids.
OUNCES
8 (approximately 14 pieces)