Bulk Polished Sodalite - 8oz. (~ 20pc.)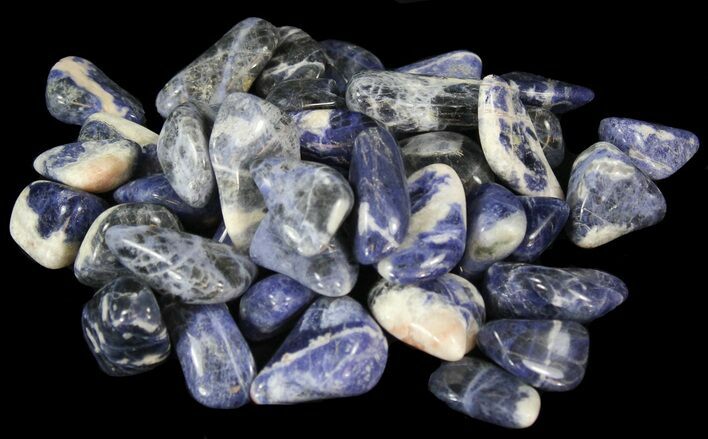 This is polished Sodalite which is a blue gemstone almost invariably veined with white streaks or markings. Lapis Lazuli can appear similar to Sodalite with its intensely blue color, though it is usually associated with sparkling Pyrite, which Sodalite lacks.

You will receive 8 ounces(approximately 20 pieces) chosen at random. The photos are representative of what the mineral looks like. These polished minerals are great for educational use or gifts for kids.
SIZE
Range from 3/4"-1-1/2"
OUNCES
8 (approximately 20 pieces)