Bulk Polished Clear Quartz "Pebbles" - 3 Pack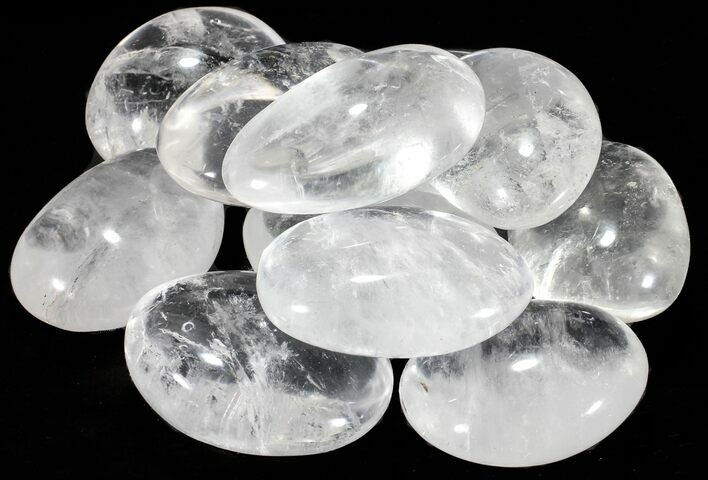 These are Polished Quartz "Pebbles". Quartz which is one of the most common minerals found in the Earth's crust. If pure, quartz will form colorless, transparent and very hard crystals with a glass-like luster.

You will receive three "pebble" chosen at random. The photos are representative of what the mineral looks like. These polished minerals are great for educational use or gifts for kids.
SIZE
Range from 1 1/2 to 2"