Bulk Polished Hematite (Iron Ore) - 8oz. (~ 12pc.)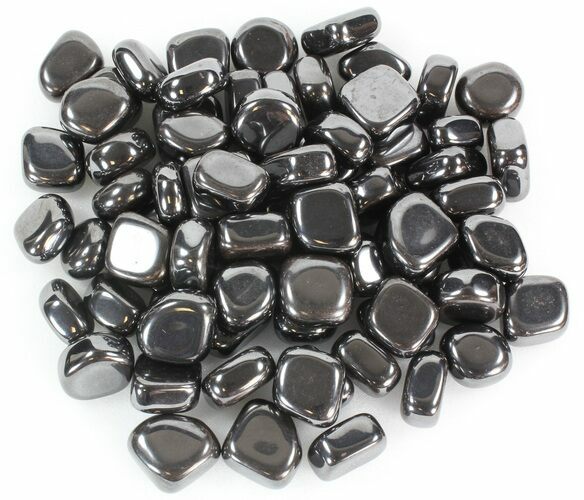 This is real polished Hematitie (Iron Ore) that is non magnetic. Hematite is colored black to steel or silver-gray, brown to reddish brown, or red and it is mined as the main ore of iron. The 'hematite' most often used in jewelery is generally sold as magnetized items; this is not real hematite and is an artificially created and called Hematine. Although it is claimed by many that it is made from ground hematite or iron oxide mixed with a resin, chemical analysis has demonstrated it to be an entirely artificial compound.

You will receive 8 ounces(approximately 12 pieces) chosen at random. The photos are representative of what the mineral looks like. These polished minerals are great for educational use or gifts for kids.
MINERAL TYPE
Hematite (Iron Ore)
OUNCES
8 (approximately 12 pieces)