Bulk Polished Cretaceous Fossil Clams - 25 pack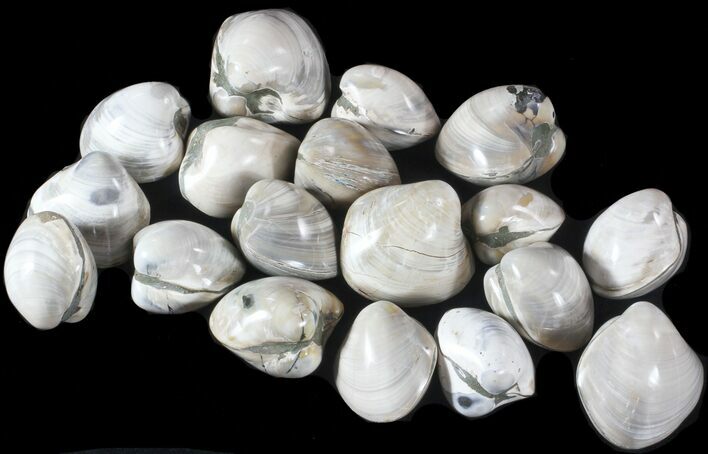 This is a polished fossil clam collected near Mahajanga Province, Madagascar. It's very solid and the polished surface allows wonderful detail to be seen. These clams are Middle Cretaceous in age, approximately 110 million years old.
Clams have a long fossil history, first appearing in the late Cambrian Period, about 510 million years ago. Clams are bivalve mollusks, so-called because their shells consist of two parts called valves. The valves are attached by a hinge ligament, and are opened and closed by two muscles attached on the inside of the shells. Clams are filter feeders that pump water inside their bodies to strain out phytoplankton and other small organisms for food.
You will receive
twenty-five
polished clam fossil chosen at random from our bulk bin. The photos are some representative examples of what they look like. These
fossils
would make a great gifts for educational use or for kids.
AGE
Middle Cretaceous (110 Million Years)
LOCATION
Mahajanga Province, Madagascar