Bulk Peacock Ore (Treated Chalcopyrite) - 1 Piece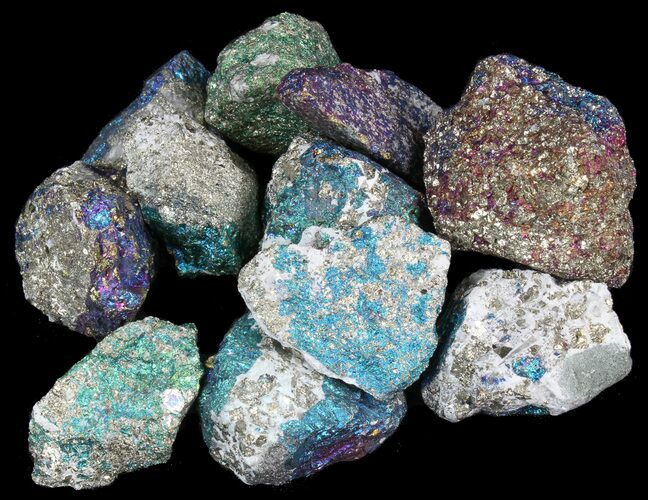 This is a specimens of Peacock Ore (acid treated Chalcopyrite) which give off a variety of colors. You will receive one specimen randomly pulled from the container. The photos are representative of what the specimens look like. They average 1 1/2 to 2" wide and about 1/4 lb in weight.

Commonly referred to as Peacock Ore due to it's brilliant iridescent coloration, this rock Chalcopyrite that has been treated with acid. This acid treatment mimics a natural process which results in the much rarer copper based mineral Bornite.