Bulk Peacock Ore (Treated Chalcopyrite) - 10 Pack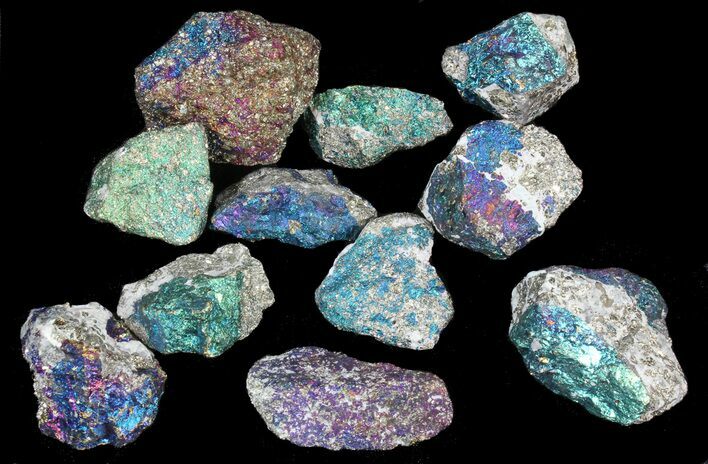 This is a specimens of Peacock Ore (Acid Treated Chalcopyrite) which give off a variety of colors. You will receive ten specimens randomly pulled from the container. The photos are representative of what the specimens look like. They average 1 1/2 to 2" wide and about 1/4 lb in weight.

Bornite is a copper iron sulfide mineral commonly found in hydrothermal veins. It is noted that the ore is to have an approximate composition of 63% copper by mass. Another interesting fact about bornite is that it has a copper-red to yellowish brown on fresh surfaces; which can quickly tarnishes to a multicolored purple, blue, and red.