Bulk Small Pyritized Ammonites - 3oz (~20-30 pieces)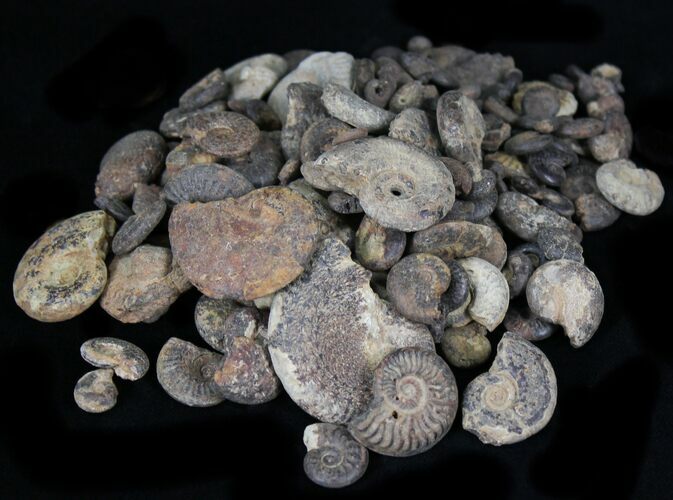 These are small, iron pyrite replaced ammonite
fossils
collected near Oujda, Morocco. I can't locate any additional information on these ammonites other than a reference to them being Jurassic in age. Interestingly, much of the original ammonite suture patterns can still be seen in these pyrite replaced fossils.
You will receive
three
ounces of pyritized ammonites chosen at random. The sizes range from about 1/4" to a little over an inch with most being on the smaller end of the size range.
These bulk fossils are great for educational use, or gifts for kids.
FOSSIL TYPE
Iron Pyrite Ammonites
OUNCES
3 (approximately 20-30 pieces)