2" Quartz Geode From Morocco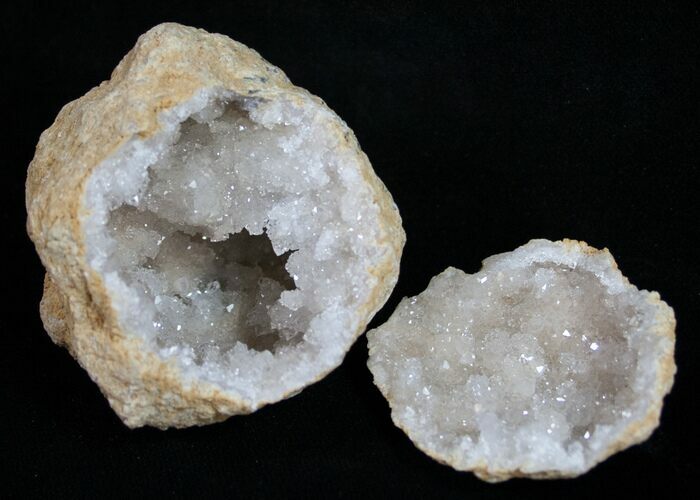 You one small geode filled with quartz crystals collected in Morocco. The size and shape varies but it will be a little over 2 inches across. They have been pre-cracked to assure that there is crystals inside, but you won't know what exactly they look like until you open them up.
Geodes are hollow rocks lined with crystals or other minerals. These
geodes
are formed in gas bubbles trapped in volcanic rocks as hydrothermal fluids deposited minerals inside.