Vibrant Azurite From Morocco Wholesale Lot - 8 Specimens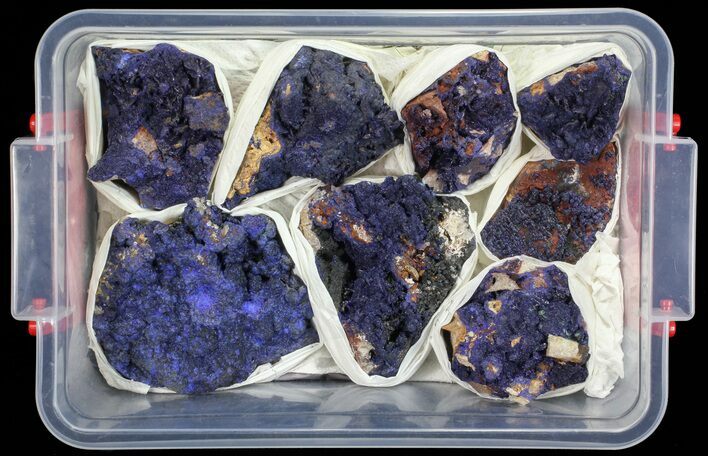 While we are almost exclusively a retail seller of fossils and minerals, on occasion acquire large quantities of certain material at steep discounts to typical wholesale prices. This leaves us with an excess amounts of certain types of material or items we don't typically sell. We are in the process of listing a limited quantity of this material for sale at wholesale prices by the box, flat or weight.
This is a wholesale medium size piece of very vibrant blue azurite and
malachite
from Morocco. You will receive the 8 specimens pictured ranging from 2.1 to 4.2" wide.
SPECIES
Azurite & Malachite