This Specimen has been sold.
Polished 2.6" Black Moonstone Sphere - Madagascar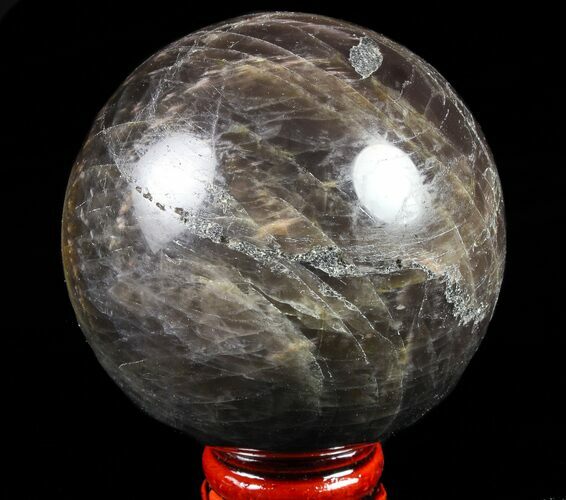 This is a polished black moonstone sphere, mined and crafted in Madagascar. Moonstone gets it name from a visual effect, or sheen, caused by light diffraction within a micro-structure. Moonstone is composed of two feldspar species, orthoclase and albite. The two species are intermingled. Then, as the newly formed mineral cools, the inter-growth of orthoclase and albite separates into stacked, alternating layers. This specimen comes with a stand.