7.1" Polished Porphyry Section (Free-Standing) - Western Australia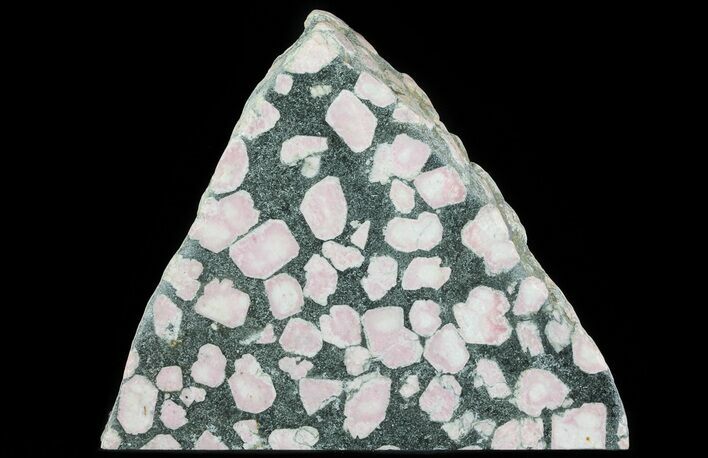 This is a 7.1" tall, section of cut/polished, Porphyry near the town of Cue in Western Australia. The polished face measures 7.1x9" and the base has been cut flat making for a gorgeous, decorative display.

Porphyre is a general term that is used to refer to igneous rocks containing relatively large, isolated crystals set in a fine-grained groundmass. This porphyry has pinkish coloured clinozoisite crystals in a mass of dolerite. The clinozoisite has replaced but retained the shape of plagioclase feldspar crystals.
SPECIES
Clinozoisite in Colerite
LOCATION
Mindoolah, near Cue, Western Australia
SIZE
7.1" tall, 9" wide, 2" deep, 9 1/2 lbs