5" Realistic, Polished "Yellow Turquoise" Jasper Skull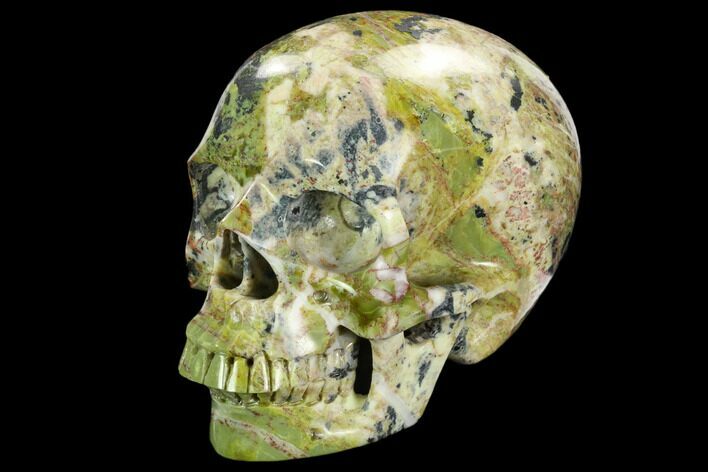 This is a 5" long, polished "yellow turquoise" jasper skull from China. This specimen exhibits a vibrant yellow-green color and has undergone intricate sculpting and polishing that left the crystal in the shape of a skull. The underside of the skull and the nostrils have been hollowed-out, making the specimen closer in resemblance to a real skull.
Known under the trade name "yellow turquoise" this unique type of jasper that ranges in color from yellow to lime color. This trade name is rather deceptive is the stone is not only not turquoise but is not turquoise in color either. Never the less it's a very interesting and attractive stone, particularly when polished.
SPECIES
Chalcedony var. Jasper