This Specimen has been sold.
5.6" Carved, Blue Calcite Skull - Argentina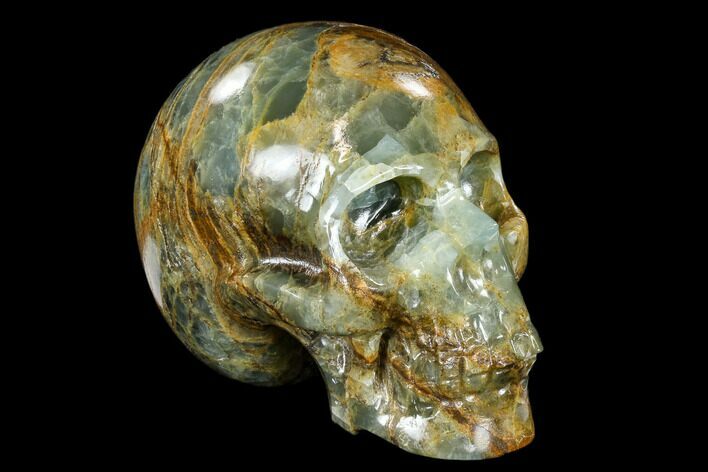 This is a large, hand carved/polished skull made out of blue calcite mined in Argentina. It's 5.6" long and weighs about 5 lbs. Really beautiful material.
Often sold under the name
blue onyx or aquamarine onyx
this beautiful, marbled, blue/caramel stone is actually calcite and not technically an onyx. It's quarried in the high mountains of Argentina at an elevation of over 17,000 feet and used as an ornamental or decorative stone.
SIZE
5.6" long, 4.6" tall, 4" wide