3.3" Botryoidal, Yellow Prehnite Crystal Cluster - Connecticut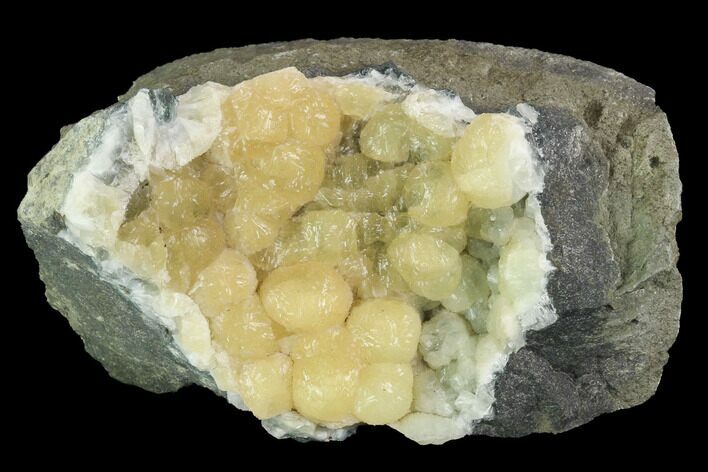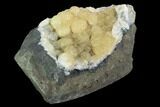 This is a fantastic yellow prehnite specimen from the O and G Southbury quarry in Connecticut. Aggregates of botryoidal prehnite crystals can be found along the entirety of what could be considered the top of the specimen. The base of the rock has been cut flat, allowing for aesthetic presentation of the crystals without the need for a display stand.
Prehnite is a calcium aluminum silicate with the chemical composition Ca2Al(AlSi3O10)(OH)2. It generally occurs as volcanic cavity infillings, and typically is a shade between yellow and green, however colorless and blue specimens are not unheard of.
LOCATION
Southbury, Connecticut