14.6" Polished Brecciated Pink Opal - Western Australia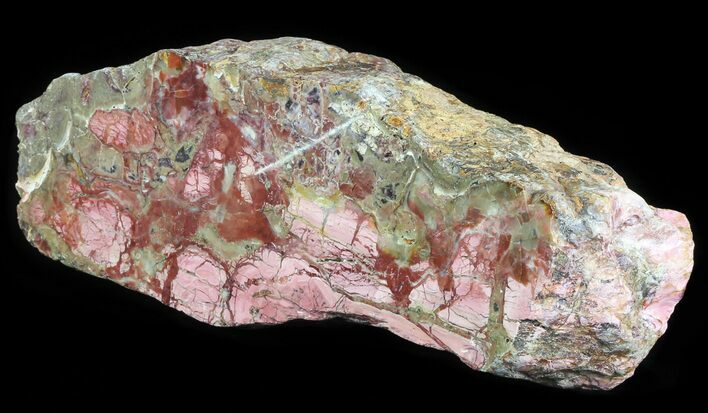 This is a 14.6" wide, polished section of brecciated pink opal mined in the Gascoyne Region of Western Australia. One side is polished to a mirror like finish and the base is cut flat making for a beautiful decorative display.
Breciatted Pink Opal is really a different form of mookaite, a type of opalized radiolarite. It is mined from a single prospect, 1 km south of the Mooka Creek deposits near Carnarvon, Australia. It is found as a dominant horizontal bed within zones of coloured porcellanites located beneath a surface brecciated zone of iron, silica and pink opal fragments. The pink opal often shows Liesegang banding, and microcrystalline quartz filled vugs.
SPECIES
Brecciated Pink Opal
LOCATION
Carnarvon, Gascoyne Region, Western Australia
SIZE
14.6" wide, 5.4" tall, 3.8" deep, 14 1/2 lbs