12" Polished Wyloo Agate (30 lbs) - Australia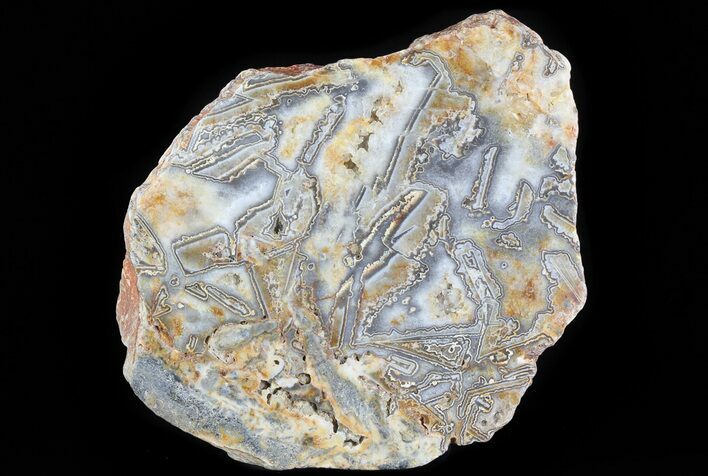 This is a huge, 30 lbs section of Wyloo Agate from Western Australia. It's been cut and the facing polished to a mirror like finish revealing some very interesting geometric patterns. The polished face measures 12 x 11.4" and is diagonal to how the section sits on a flat surface.

The agate was formed about 900 million years ago when silica rich solutions entered the 2 billion year old dolomite host rocks after a major tectonic even.
SPECIES
Quartz var. Agate
LOCATION
Wyloo Station, Pilbara Region, Western Australia
SIZE
Polished Face 12" x 11.4", 30 lbs