This Specimen has been sold.
1.4" Red Almandine Garnet - China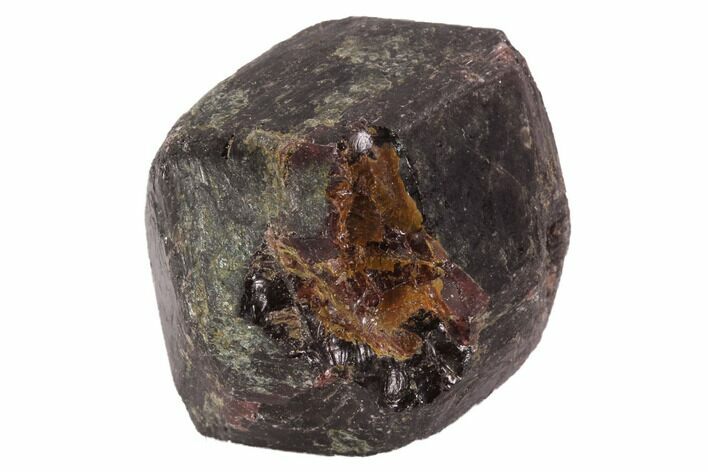 This a rough natural Almandine Garnet from the Altay Mine in Autonomous Region, China. Being a "rough" garnet means that there may be minor imperfections or small chips. Chemically, almandine is an iron-aluminium garnet with the formula Fe3Al2(SiO4)3. The deep red transparent stones are often called precious garnet and are used as gemstones. In traditional and petrological use the name 'garnet' usually refers to these six minerals: Almandine, Pyrope, Spessartine, Andradite, Grossular, Uvarovite.
SPECIES
Garnet var. Almandine
LOCATION
Altay Mine in Autonomous Region, China