Wholesale Lot: 5 - 6" Indigo Gabbro Wands - 47 Pieces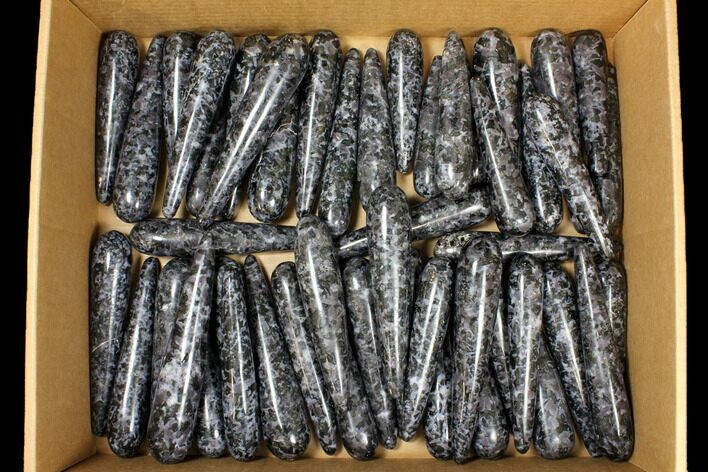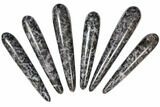 We just launched our new wholesale areas. Check out the
wholesale fossils, minerals & crystals
section for more listings. Very little of the wholesale inventory that we currently have in stock is listed on the website. If there is something specific you are looking for, or if you are looking to purchase different quantities, please contact us at
[email protected]
or
(866) 550-2013
This is a wholesale lot of
47
Indigo Gabbro wands crafted in Madagascar. There is some variation in length, but most range from 5 - 6".
Indigo gabbro, also known as "Merlinite", is a mineral conglomerate that occurs and is mined in Madagascar. The typical colors of these basalt rocks are a deep indigo-purple and black. It's frequently polished into decorative items and table tops.

The word "gabbro" refers to a large group of dark, coarse-grained, intrusive igneous rocks that are chemically equivalent to basalt. The rocks can contain a mixture of feldspar, chlorite, serpentine, muscovite, pyroxene, hercynite and magnetite within in a charcoal colored matrix.