Unusual Osmunda Petrified Wood End Slice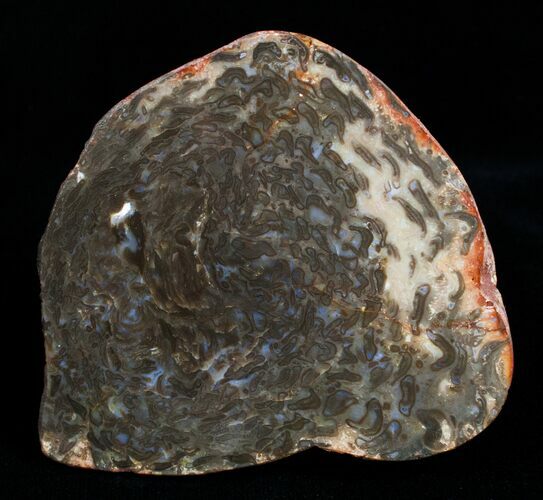 This is a small 3 1/2x3 inch slice of a very interesting type of petrified wood from Queensland, Australia. It's is one of the rarest gem quality petrified woods in the world from the Osmundaceae family of tree ferns.

The thick end slice is has a high quality polish on one face and the backside of it is naturally polished, possibly due to river wear. The polished section has some amazing contrasting colors, and displays very well.

AGE
Jurassic

LOCATION
Queensland, Australia