Gorgeous Snout Nosed Spathacalymene Trilobite - Rare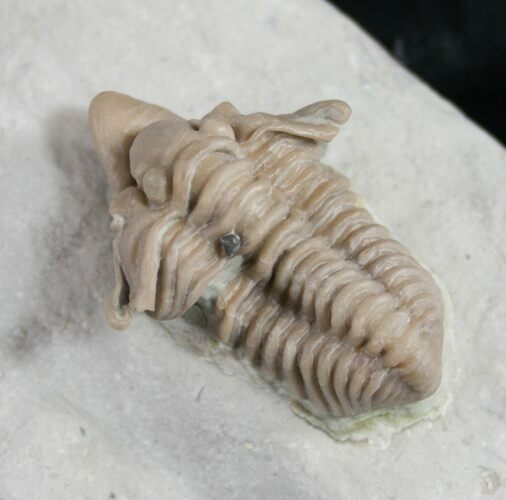 This is a very rare Silurian trilobite from the Osgood Formation in Indiana, Spathacalymene nasuta. This trilobite has a distinctive snout projection off the front of the glabella that may have been used to stir up sediment for feeding. Only a few examples of this species have ever been offered online.

The trilobite itself is 1.65" long, 3D with caramel colored shell and in a slightly arched position. It has been remounted onto the matrix but is a beautiful specimen.

SPECIES
Spathacalymene nasuta
AGE
Silurian

LOCATION
Napoleon, Indiana
FORMATION
Osgood Formation