4.6" Dinosaur (Grallator) Track - Positive & Negative Impression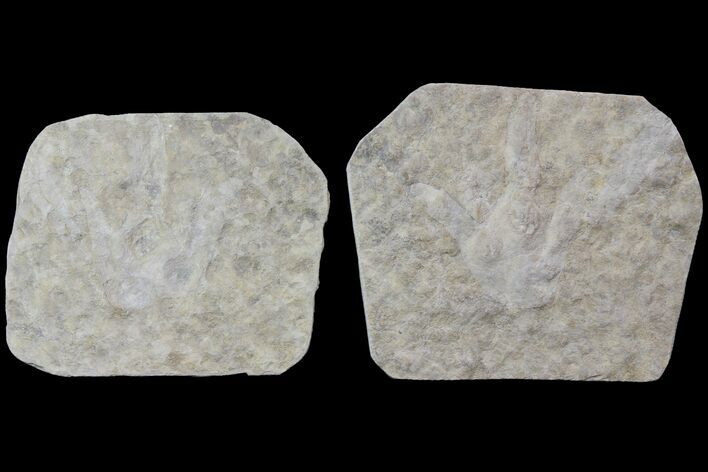 This is a positive and negative track of the theropod dinosaur from Languedoc, Roussillon, France.
Grallator
is an ichnogenus (form taxon based on footprints) which covers a common type of small, three-toed print made by a variety of bipedal theropod dinosaurs.
Finding both a positive and negative impression of the same track is quite unusual, do to how they are preserved.
Note, there is a light pencil outline around the track to make it more visible. It can easily be removed with an eraser.
LOCATION
Languedoc, Roussillon, France
SIZE
4.6" long Track, 7.7 x 6.3" positive rock, 6.9 x 5.7" negative rock