Detailed Lochovella (Reedops) Trilobite - Oklahoma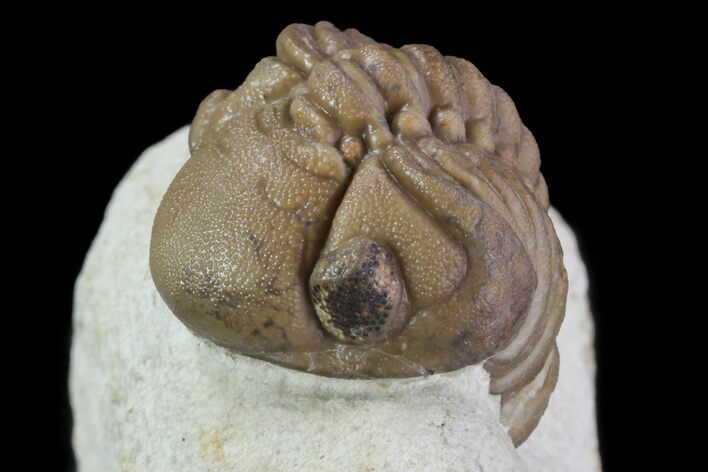 This is a detailed specimen of the phacopid trilobite Lochovella deckeri (formerly Reedops) from the Haragan Formation of Oklahoma. It's partially enrolled but has excellent preservation and preparation including clear eye facets. The tail is likely still buried under the rock.

Black Cat Mountain produces a limited number of arguably the most beautiful trilobites in the United States each year. Each specimen is meticulously prepared under microscope using airscribes and air abrasives.
SPECIES
Lochovella (Reedops) deckeri
AGE
Lower Devonian

LOCATION
Clarita, Oklahoma
FORMATION
Haragan Formation
SIZE
1" wide, about 1.7" long (if outstretched)