4.9" Ankylosaur (Polacanthus) Vertebra - Isle of Wight, England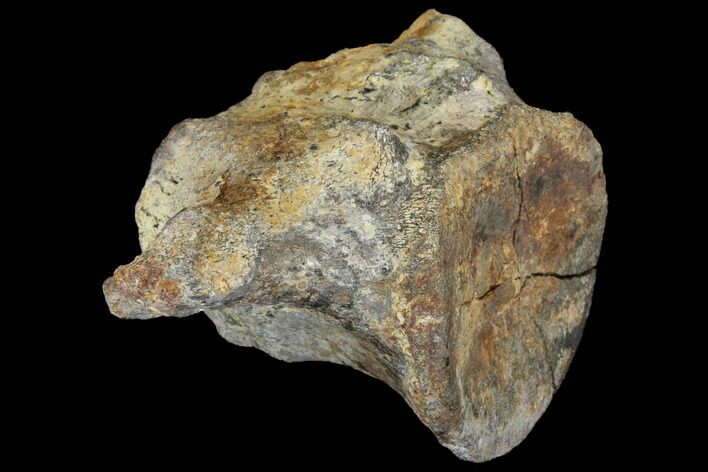 This is a 4.9" wide Ankylosaur (Polacanthus foxii) vertebra from the Isle of Wight in England. Any British dinosaur material is pretty hard to find on the market and this is a beautiful piece. The spinous process broke free during fossilization, however the proximal ends of the transverse processes are intact. There are stress fractures through the centrum, though there is no indication of any repair to this vertebra.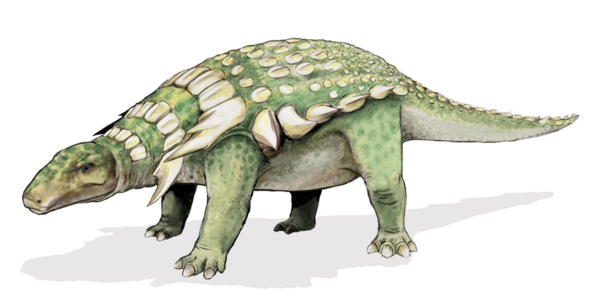 Ankylosaurs are a group of mainly herbivorous dinosaurs of the order Ornithischia. They include the great majority of dinosaurs with armor in the form of bony osteoderms. Ankylosaurs were bulky quadrupeds, with short, powerful limbs. They are known to have first appeared in the early Jurassic Period, and persisted until the end of the Cretaceous Period.
SPECIES
Polacanthus foxii
LOCATION
Brook Bay, Isle of Wight, England
FORMATION
Wessex Formation - Wealden Group