Aesthetic Hollardops Trilobite Cluster - Foum Zguid, Morocco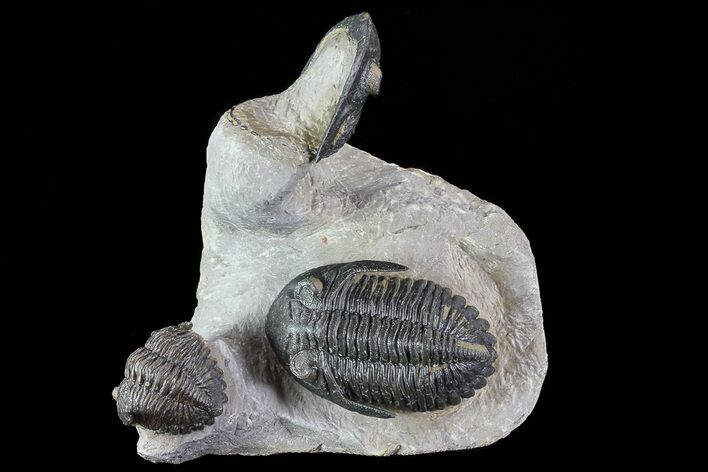 This is a beautiful cluster of three chocolate brown Hollardops trilobites quarried near Foum Zguid, Morocco. There is one prone specimen which is 1.9" long and two partially enrolled specimens nicely presented on the limestone matrix. The preparation work is pretty nice with the genal spines prepared completely free of the rock and good eye facet preservation. There is a bit of weathering to the shell on all three specimens. The only restoration is a few surface touchups of a few airscribe dings on one trilobite.
Kambaba jasper is mined in the desert regions of Madagascar. It's believed by many that this form of jasper is stromatolitic, meaning it would be a fossilization of billion year old algae. However, this has been disproven by the same experts who also concluded that the mineral conglomeration technically isn't a jasper. It is composed mainly of quartz, pyroxene and round formations of alkali feldspar. But for the sake of identity purposes, it's still commonly referred to as "jasper".
AGE
Middle Devonian

LOCATION
Foum Zguid, Morocco
FORMATION
Timrhanrhart Formation