.96" Tyrannosaur Tooth - Judith River Formation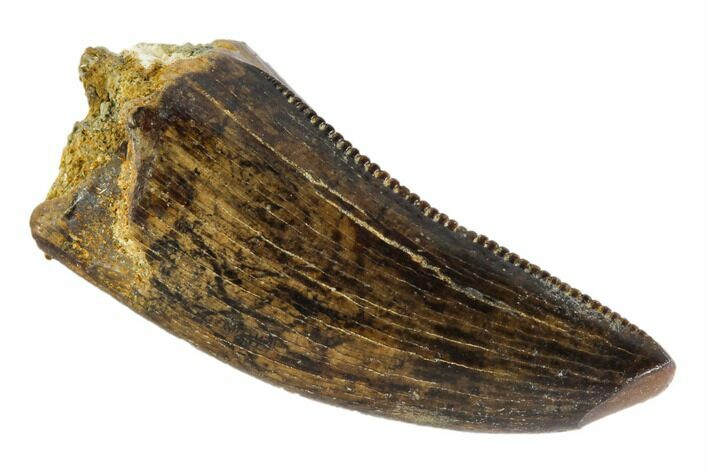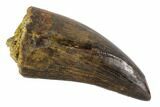 This is a .96" Tyrannosaur tooth from the Judith River Formation, Montana. This formation is approximately 70 million years old, or about 5 million years old than the Hell Creek Formation which produces T-Rex.
A tooth of this size would have probably come from a juvenile/sub-adult animal. This is a fourth premaxillary tooth from the left side of the jaw. It is in good condition, with excellent enamel and some wear at the point. The serrations on premaxillary are only on the distal edge and are in good condition and easily visible. Comes with an acrylic display case.
SPECIES
Albertosaurus, Gorgosaurus or Daspletosaurus
LOCATION
North Central Montana
FORMATION
Judith River Formation
SIZE
.96" long (straightline measurement)