4.45" Fossil Nautilus (Aturia) - Boujdour, Morocco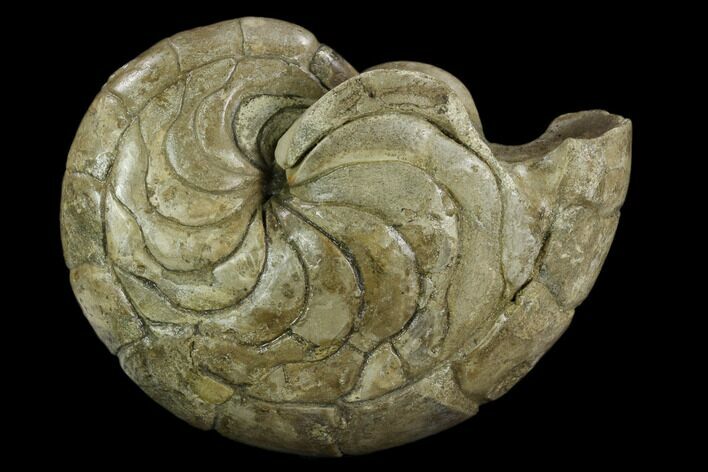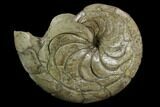 This is a stunning, 4.45" wide, Eocene aged nautilus (Aturia sp) fossil collected near Boujdour in Southwest Morocco. It has been nicely prepared to show off it's beautiful suture pattern, which is one of the more complex of all nautiloids.

There is substantial stabilization and repair work as these nautiloids are in a softer matrix and are very delicate. There are a few small areas around one edge where there maybe some restoration.

Comes with an acrylic display stand.
LOCATION
Boujdour, Southwest Morocco